International Year of Forests Could Represent a Turning Point for Deforestation, But High Food Price
Posted by Bryan Walsh Monday, February 7, 2011 at 11:48 am
Read more:
http://ecocentric.blogs.time.com/2011/0 ... z1DaE4Enn2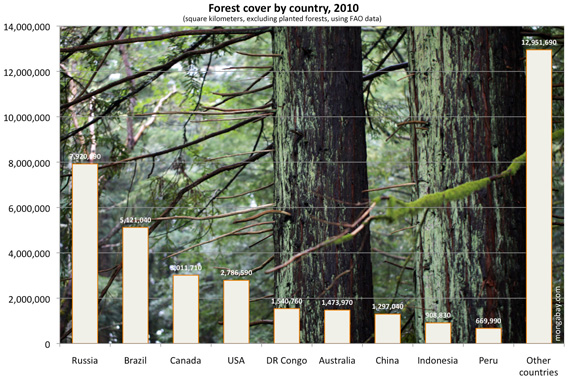 Click on image to see its original size
The story of the world's forests is usually a depressing one. Tropical rain forests are under pressure in South America, Asia and Africa, threatening habitat for countless species and adding billions of tons of carbon dioxide to the atmosphere every year. But while the headlines can be scary, the reality is that the world may be close to turning a corner on deforestation—a change that could pay off for wildlife and the climate...

Still, all this progress could be lost if forests end up pitted against food. According to the FAO, global food prices in February were higher than they have even been before—breaking a record that was only set in January...

If the world is going to get more food, it's going to need to farm more land—and that's often when forests start getting clear cut. "We're looking at a perfect storm," says Seymour. "Farming could be a major driver in forest loss."
.