Haida Gwaii, Canadian Island Chain, Fights For Conservation
First Posted: 11/27/11 02:05 PM ET Updated: 11/27/11 02:05 PM ET
http://www.huffingtonpost.com/2011/11/2 ... #undefined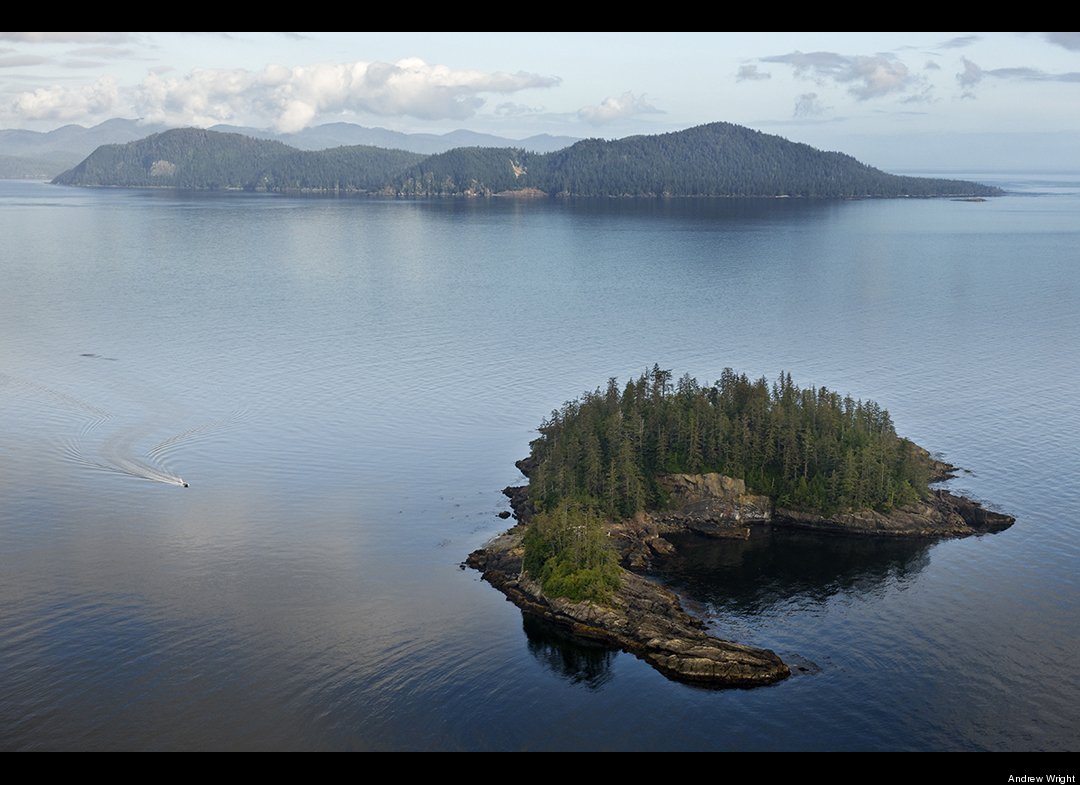 Click on image to see its original size
From Andrew Wright:

Something marvelous is happening in Gwaii Hanaas, Haida Gwaii. It is a conservation endeavor that could grace the classrooms of the elite business schools and their best practice curriculum. In 1774, Ferdinand Juan Perez first met the Haida and despite tumultuous beginnings, post contact trade rapidly expanded -- extirpating the sea otter from the archipelago and introducing rats. Centuries later, these seemingly isolated biological events have become amplified, conferring a huge shift within the ecosystem's bio-diversity.
Various plans of attack evolve but eventually, guided by infrared motion camera photographs that indicate the rats are checking the traps out, the plan settles and tomorrow the bait will be slaked with anchovy oil -- a culinary offering that no rat can refuse. Meanwhile the bait uptake rate on Arichika has risen, peaked and crashed to almost zero -- the team is thoroughly excited for they are within days of a possible rat free island -- the first time in over two centuries (although two years of post-eradication monitoring data will be needed before the island can be officially declared rat-free).

As the field season grinds on, island by island, the rat population steadily succumbs to the inexorable onslaught from the field team's efforts -- this year's work is declared a success which augers well for the planned effort of subsequent years. In subsequent years the recovered islands will be peppered with loud speakers faking nesting bird calls that invite others to come and prospect for suitable nest sites. The technique works extremely well for the Alaskan Rat Island in the Aleutian chain, was also rescued and within just three years the island's eerily silence was replaced with resplendent bird song.
.