Ancient trees: Britain's oldest inhabitants
http://www.guardian.co.uk/travel/2011/a ... ient-trees
If you find yourself gasping, "Wow, that tree's fatter than anything else like it around here!" the chances are you've probably found an ancient tree.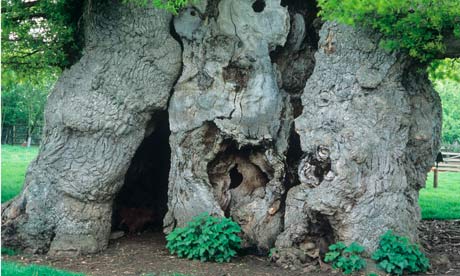 Click on image to see its original size
The mighty Bowthorpe Oak, near Bourne in Lincolnshire is Europe's greatest girth English Oak at a massive 42 feet Photograph: Alamy
.