Inside One Of The World's Largest Treehouses: Minister's Treehouse In Crossville, Tennessee (PHOTOS/VIDEO)
Posted: 06/20/2012 6:14 pm Updated: 06/20/2012 11:35 pm
http://www.huffingtonpost.com/2012/06/2 ... mg00000040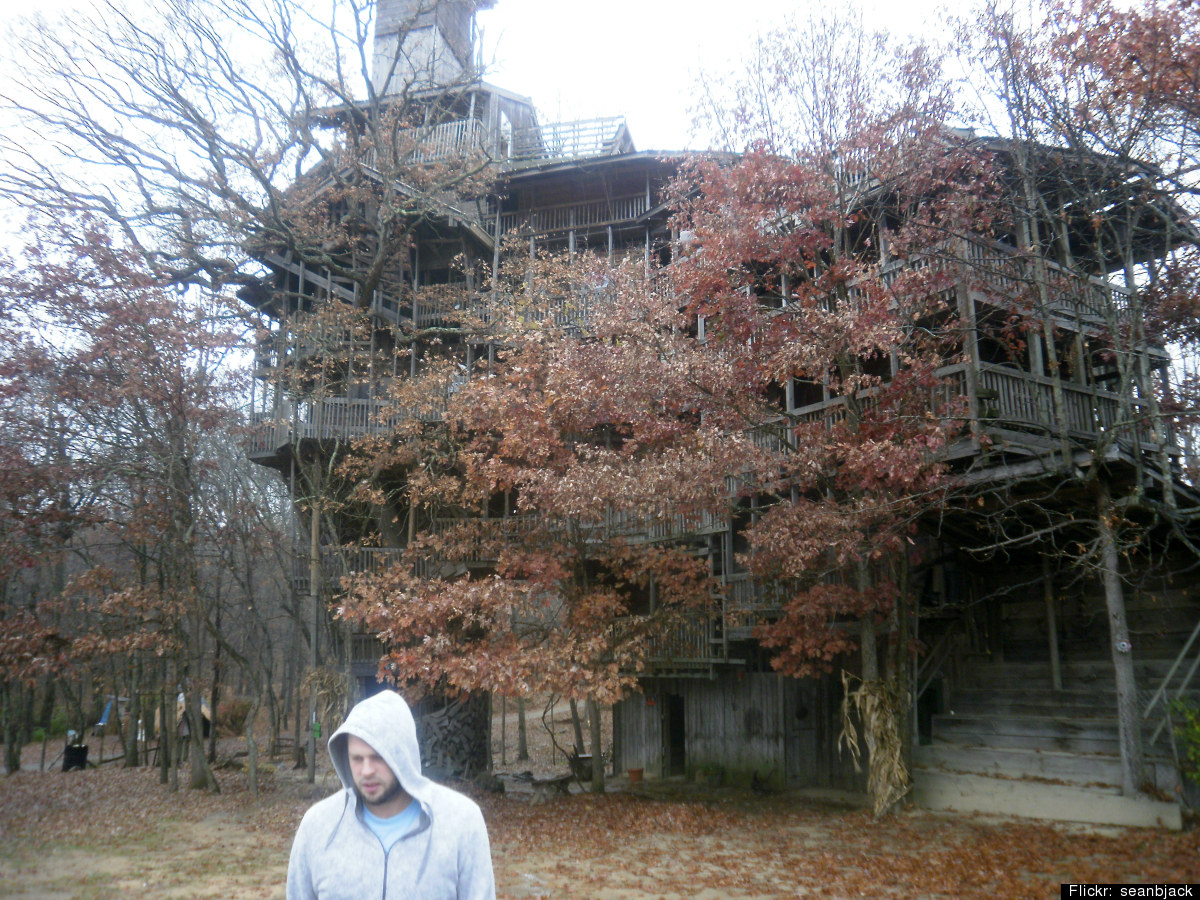 Click on image to see its original size
The towering structure in Crossville, Tennessee, is often referred to as the unofficial largest treehouse in the world. While Guinness World Records officials can't confirm it as an official record, there's no disputing the house's grandeur.

Known as The Minister's Treehouse, Burgess explains the inspiration behind his nearly 10,000-square-foot-structure. "I built it for everybody. It's God's treehouse. He keeps watch over it," Burgess told USA Today in a 2007 interview. "I was praying one day, and the Lord said, 'If you build me a treehouse, I'll see you never run out of material.'"
http://www.youtube.com/watch?v=adXuQi0ewH4
.