A friend sent me this photo of a tree he needs to have identified. (That's my pal up in the tree.) Not the bamboo around the tree. He said the tree had very smooth bark. He doesn't have any photos of the leaves, so identifying it will be a stretch, I guess. Photos taken near Greensboro, NC.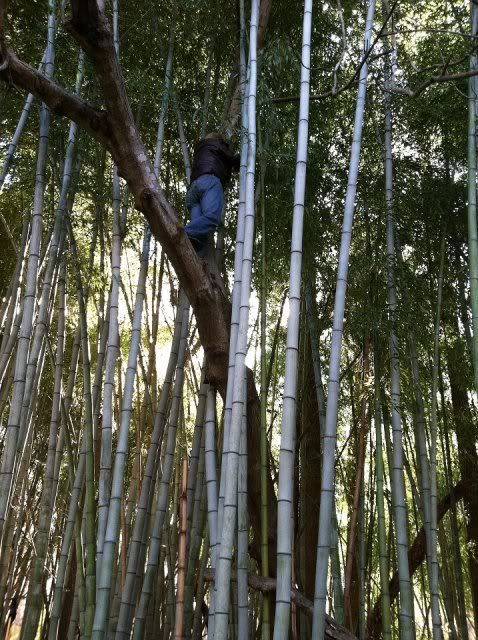 Mark up in the tree.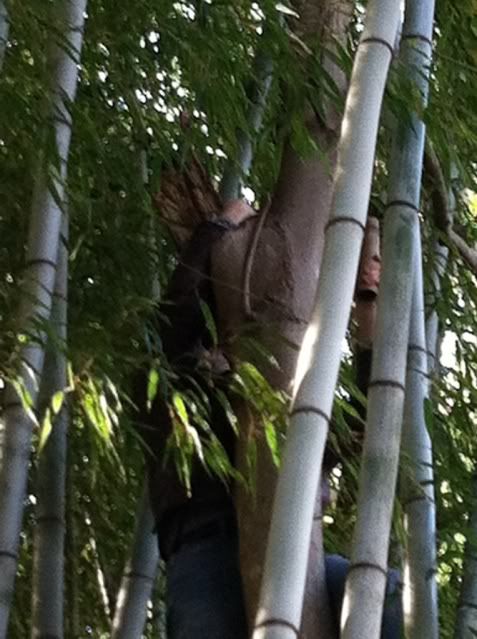 Blurry detail of the very smooth brown bark.