http://www.nativetreesociety.org/fieldt ... ndland.htm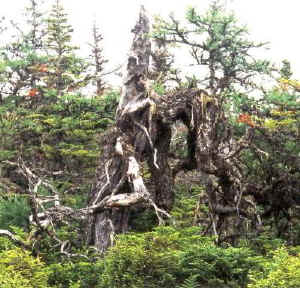 Click on image to see its original size
Field Trips
* Gros Morne National Park and Rose Blanche (gallery)
http://www.nativetreesociety.org/fieldt ... ritime.htm
* Canadian Parks and Wilderness Society, Newfoundland and Labrador Chapter.
http://www.cpaws.org/grassroots-chapters/nl.html
Our mission is to promote the systematic establishment of new terrestrial and marine protected areas and to foster effective management of existing protected areas in the province.
* Main River Area:
http://www.cpaws.org/news/mainriver-2001-0204.html
and
http://www.nfld.net/paa/main_river.htm
The Main River is no ordinary river. Nominated as a Canadian Heritage River, the Main River watershed is home to one of the most unusual boreal forest ecosystems in the world. Balsam fir grow up to 3 times their normal age, up to 260 years old!
* Protected Areas Foundation of Newfoundland and Labrador
http://www.nfld.net/paa/nr_mr0802.htm